How to Be an Ally
This Pride Month, Wellpoint encourages everyone to do our part to create affirming and supportive environments for lesbian, gay, bisexual, transgender, queer, questioning, intersex and asexual kids and teens.
We know that affirming environments go a long way toward supporting LGBTQIA+ young people's mental health and wellbeing, including significantly lowering the risk of suicide.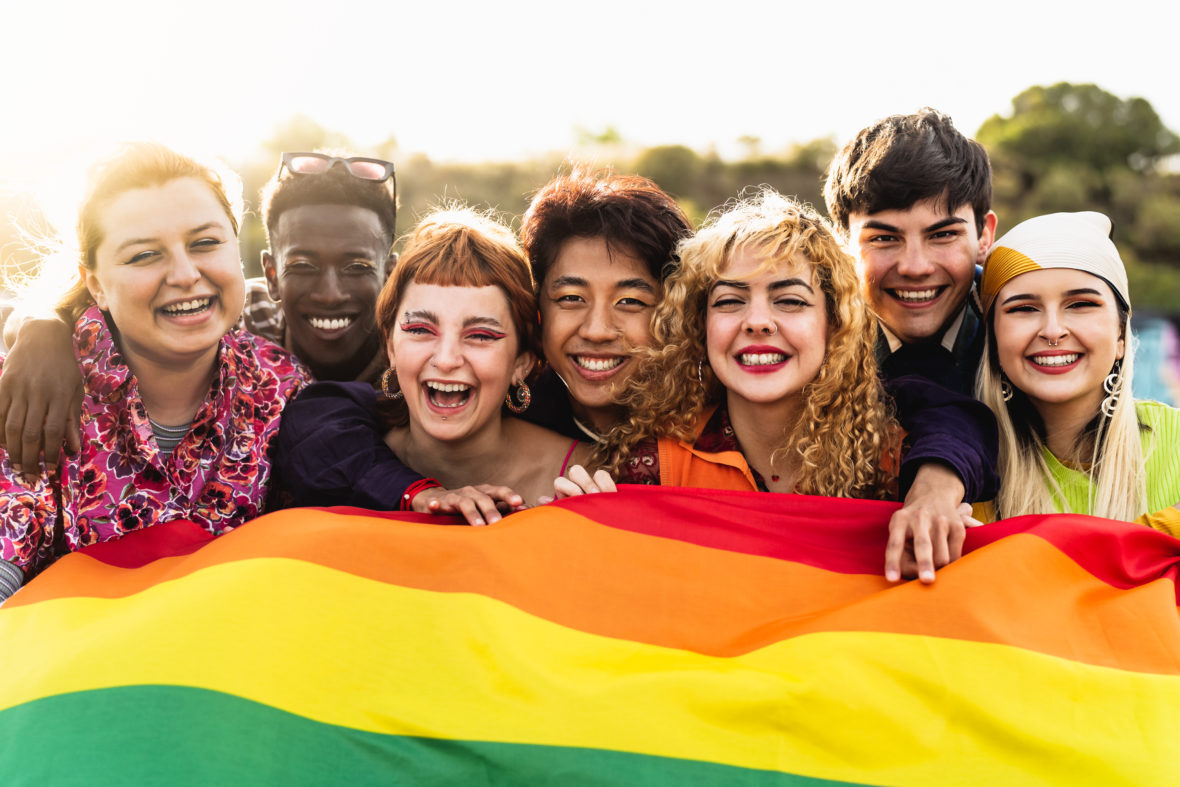 Even simple affirmations can make a big difference. According to the Wisconsin Office of Children's Mental Health, using a young person's chosen name can reduce depression symptoms by 71% and reduce suicidal thoughts by 34%.
Creating Inclusive SpaceS
Even if you think you don't know any young people with an LGBTQIA+ identity, it's very likely that someone you know just isn't ready to tell you yet. If a young person in your life chooses to share their identity with you:
Ask how they want their identity to be discussed with other people.
Talk with them about their identity and ask questions respectfully. You don't have to fully understand every aspect to show interest and respect!
Stand up for them when they're being mistreated due to their identity.
Encourage other family members and friends to respect their identity.
Find a faith community that affirms and respects their identity.
By demonstrating your support and creating an inclusive and affirming space, you can help them feel safe. Some easy ways to do this:
Be welcoming and kind to LGBTQIA+ friends, relatives, and acquaintances.
Openly and respectfully discuss LGBTQIA+ issues. Hear something you're not sure about? Check out resources like PFLAG, Diverse & Resilient, Gender Spectrum, and Youth.gov.
Support kids' gender expression (like clothing, toys and play, and behaviors).
Use the name and pronouns people tell you they use. Having trouble getting used to someone's new name or pronouns? Here are some tips!
Support Can Equal Safety
The need for supportive adults is especially urgent right now. Recent attacks on LGBTQIA+ rights, especially for trans and nonbinary young people, have harmful impacts on the mental health and wellbeing of young people in the LGBTQIA+ community — especially young people of color.
This is even more pressing for LGBTQIA+ kids and teens in the child welfare system, who are more likely to experience harassment, abuse, and rejection from families of origin and foster caregivers than straight and cisgender youth. They are overrepresented in foster care and have more trouble finding a permanent home.
LGBTQIA+ youth of color have these adverse experiences at an even higher rate than their white peers, particularly Black and Indigenous children and teens. All of these factors can have significant negative impacts on mental health and long-term wellbeing.
Be an Ally Year-round
We all must do our part to create more welcoming, inclusive places for young LGBTQIA+ people at home and in our communities — not just during Pride Month, but all year long. By doing so, we can help make sure every young person has a chance to not only survive but thrive.
Do you want to provide an affirming, safe home for kids in foster care? Consider becoming a Foster Parent with Wellpoint.
---